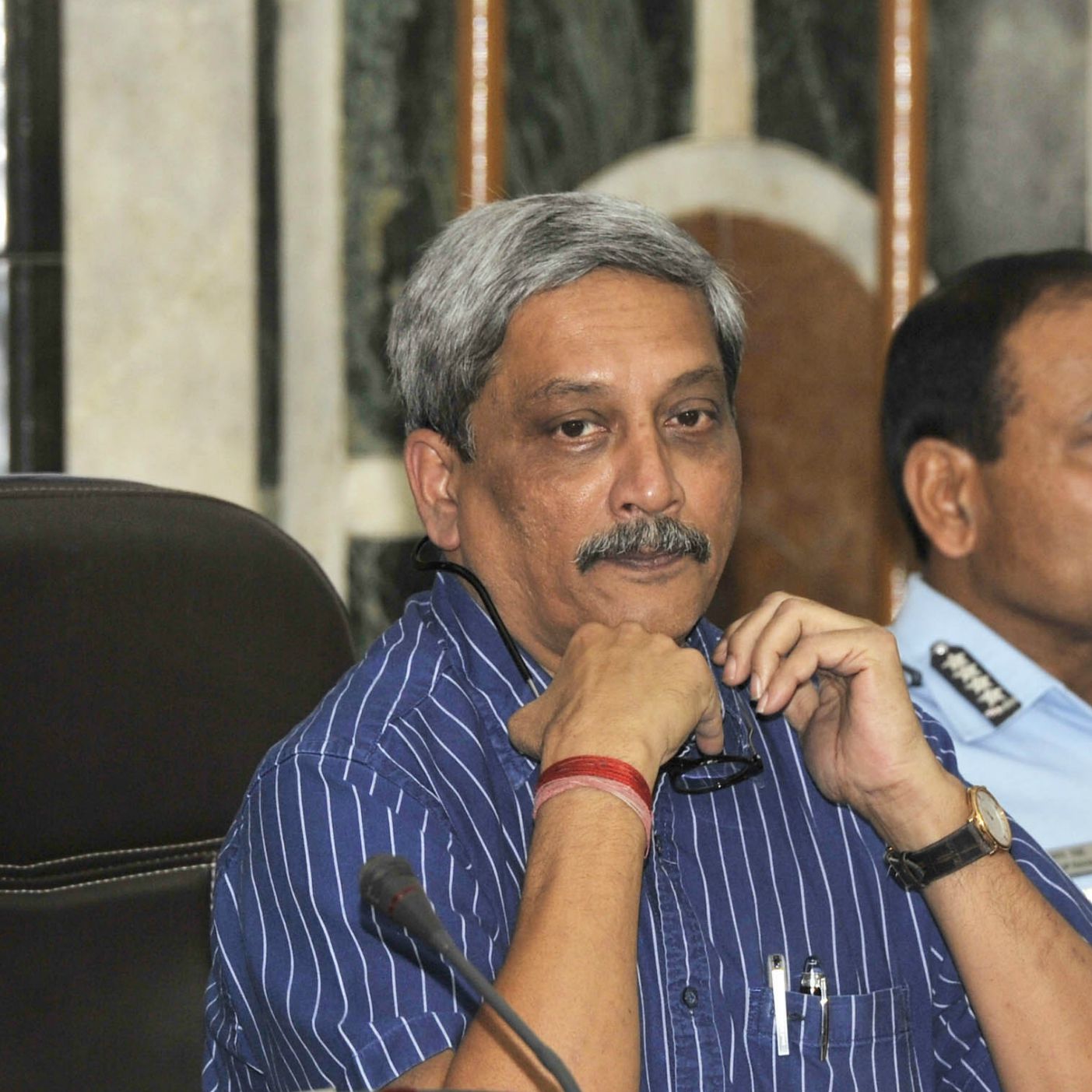 Terming the attempts by war veterans to burn medals as an insult to the nation and armed forces, Defence Minister Manohar Parrikar on Friday said it was for protesting ex-service personnel to prove there was no political motive behind the OROP stir.
"If I say something, it will become an allegation. Let them prove that it is not political," he told reporters in Arakkonam when asked if he saw a political link to continuing agitation despite the government's response and notification on one rank, one pension (OROP) scheme.
"Medals are a recognition of the nation for the sacrifice done by the armed forces," he said in reply to another query.
"Burning and returning them is an insult to the nation and the defence forces," Parrikar said.
The minister's comments come in the wake of a section of the ex-service personnel expressing dissatisfaction on the ground that the OROP notification has not fully met their demands. The government had on Saturday formally notified the OROP scheme for over 24 lakh ex-servicemen and six lakh war widows in the country.
"Medals are a recognition of bravery, for the service to the nation. It has nothing to do with service conditions whereas OROP is about service conditions. It does not say you are entitled for medals, it talks about service conditions like your pay and entitlement," Parrikar said.
On the issue of grievances of protesting ex-servicemen, he said, "Let them put the demands before the judicial committee, they will address it." He said implementing OROP was BJP's electoral promise and it had been fulfilled.
Earlier, he unveiled the first phase of the commissioning of Boeing P8i Long Range Maritime Patrol aircraft fleet at Naval Air Station "INS Rajali" here, about 85 kms from Chennai. In the next phase, four more such aircraft would be inducted making it a fleet of 12 high-tech surveillance planes. Induction of the eighth P8i plane and completion of aircraft equipment testing, trials and crew training for all the eight aircraft marked the launch of the first phase.
The function was attended by the top defence brass, including Chief of the Naval Staff Admiral R K Dhowan, Vice Admiral Satish Soni, Flag Officer Commanding-in-Chief Eastern Naval Command and other senior officials from the navy as well as civil administration.
SOURCE - DNA